It is true that ear piercing can really add beauty to your appearance. While there are various ways of doing this, having a double cartilage piercing could be a great idea.
If you are a beginner, you must be wondering what this involves. Well, no need to worry because in this article I will equip you with everything pertaining this kind of piercing.
What Is A Double Cartilage Piercing?
This is a type of piercing that involves two cartilage piercings on your ear. They usually take different forms. However, upper ear double cartilage piercing is the most known.
Most cartilage piercings are usually of the helix form due to the space needed for multiple piercings.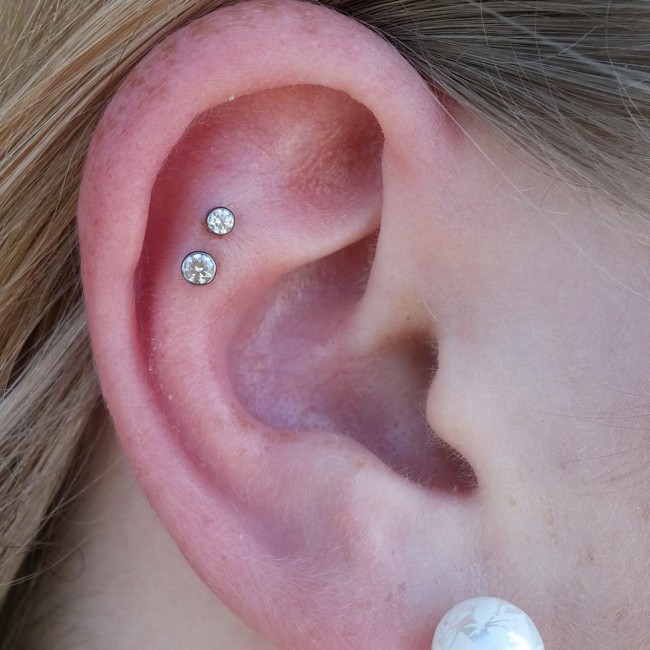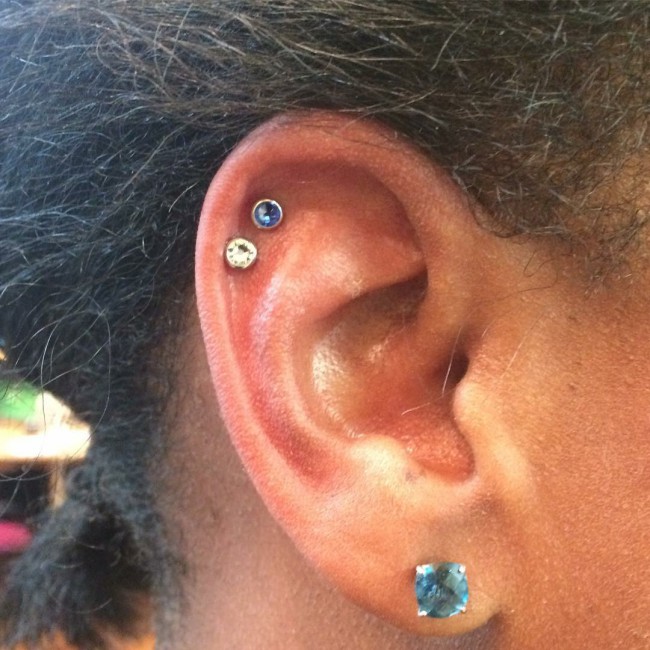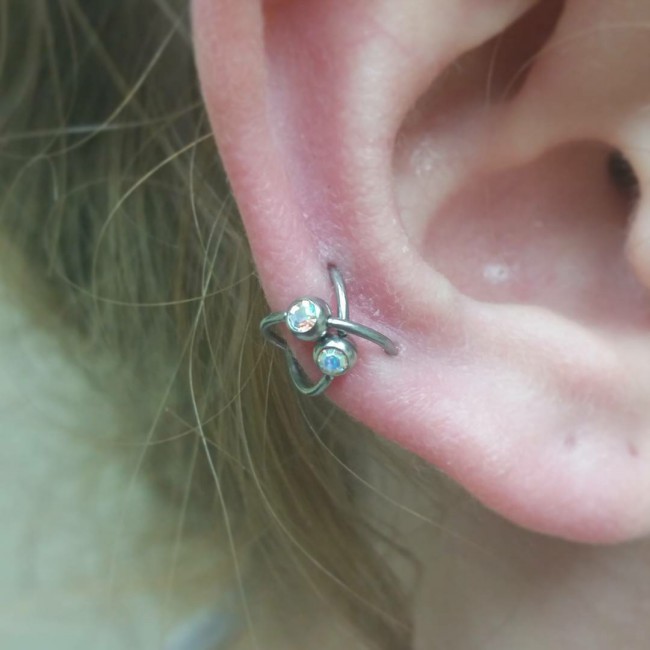 Read more about cartilage piercing in Piercee guide.
Should You Go For It?
Before making a decision on whether to go for this piercing, here is what you need to know.
Pros:
Wide jewelry variety.
It is unique.
The process is quick.
You don't need to pierce both ears.
Cons:
A lot of pain is involved.
Could result in side effects in a gone wrong situation.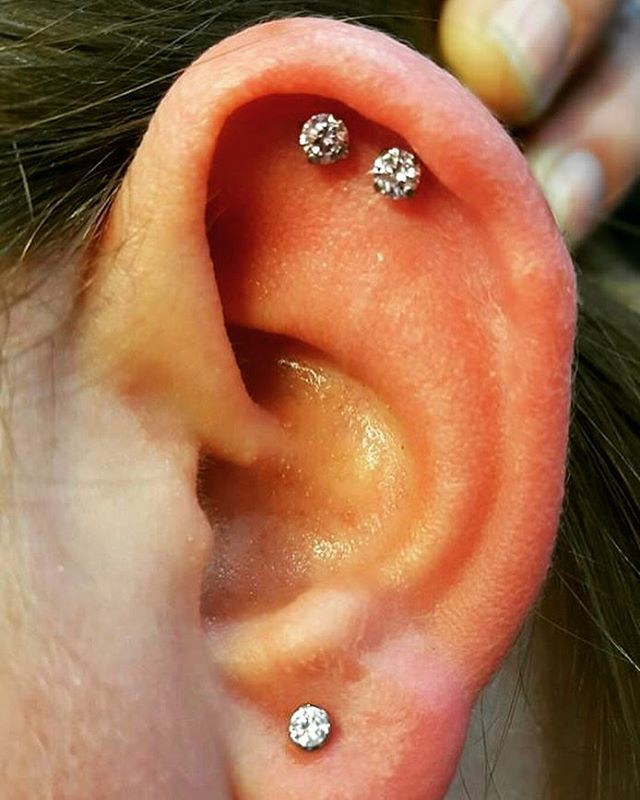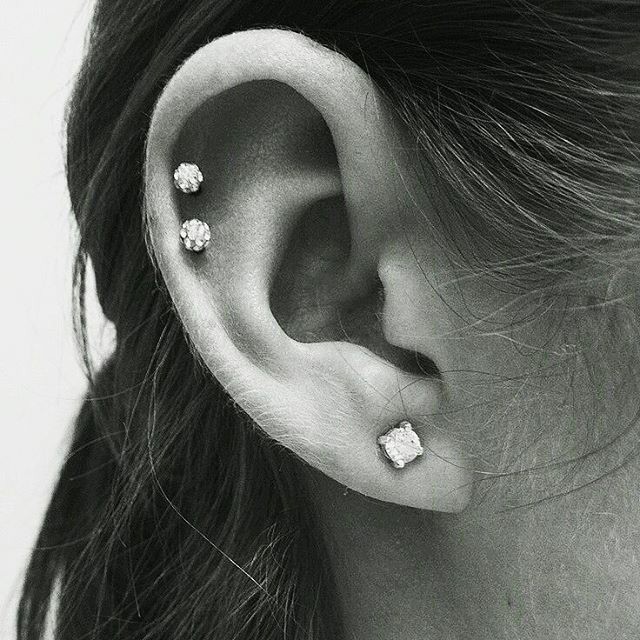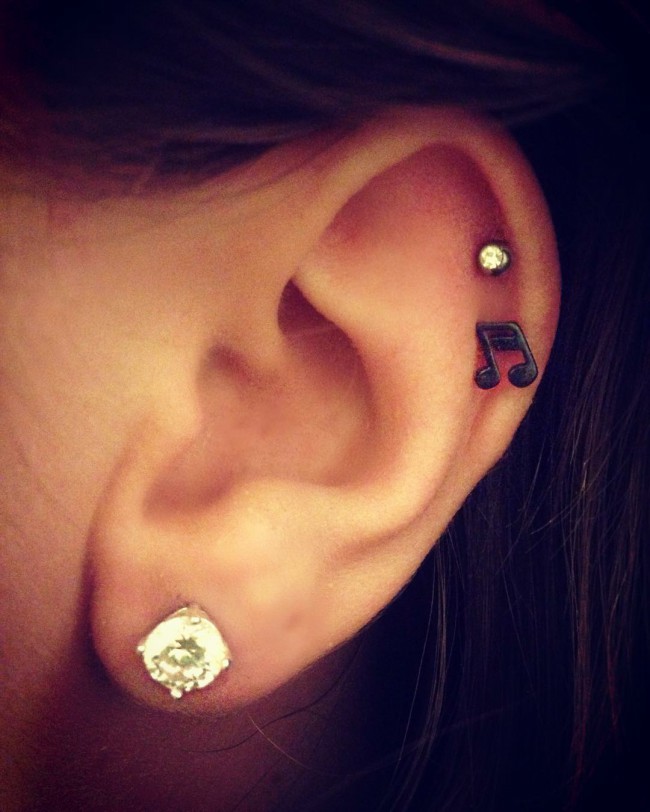 Procedure
Once you arrive at the piercing studio, the piercer will take you through the procedure that is involved.
The piercer will then proceed to mark the spots where the perforations are to be made. If you are comfortable with the choice of location of the two spots, the piercer will go ahead to perform the piercing using a needle.
Here is a video illustration of how the procedure is done:
Read the guide on how to pierce your ears.
How Does a Double Cartilage Piercing Hurt?
5 of 10
The pain level usually varies from one individual to another due to different pain tolerance. However, due to the fact that the cartilage is involved, you should expect double cartilage piercing pain.
If you experience pain, taking over the counter painkillers could ease the situation.
The pain level is best described at 5, on a pain scale of 1 to 10.
Just in case, here is a chart from most to least painful piercings to get.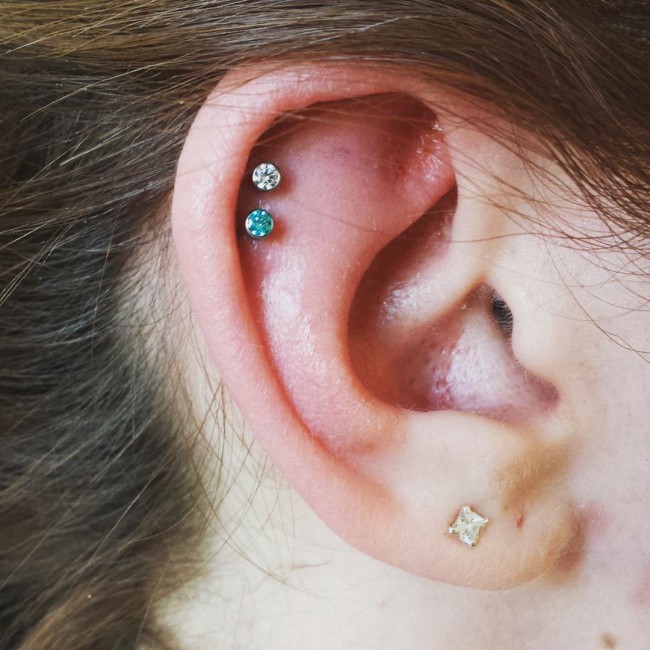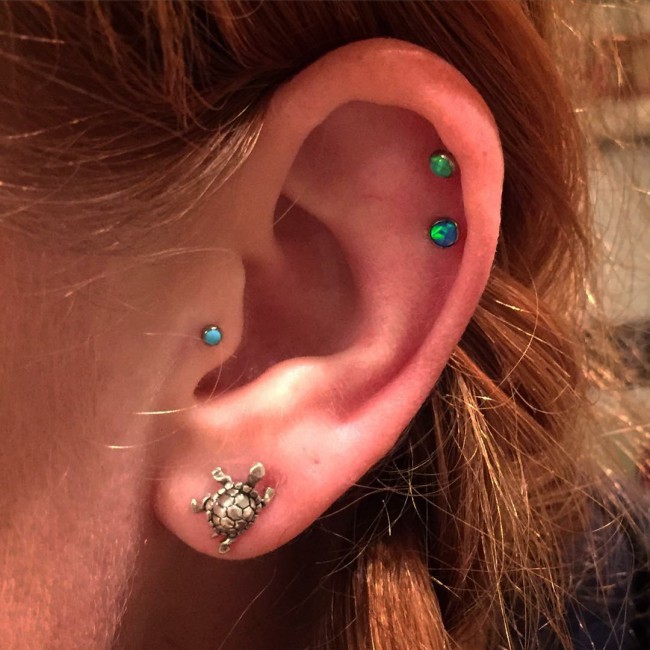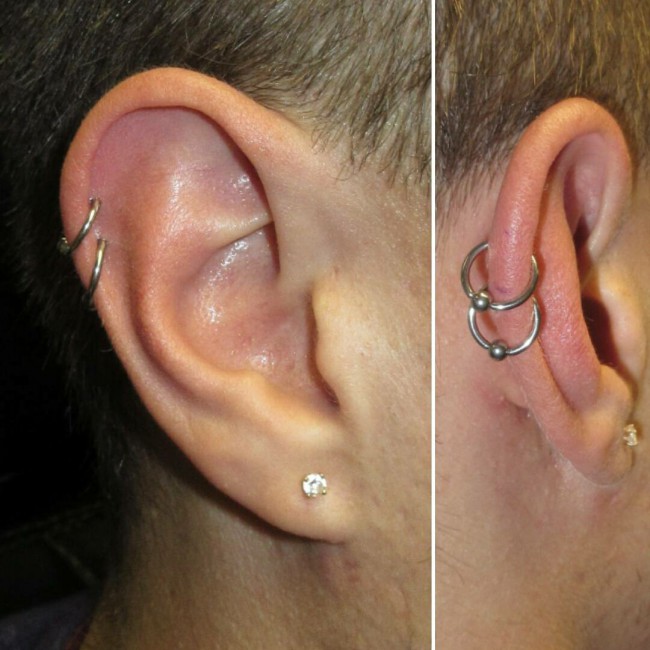 Healing and Aftercare Tips
While experiencing pain could stop within the first two weeks, it will take you up to 4 months of good care to heal completely.
Taking care of double cartilage ear piercing is pretty simple. Your piercer will give you aftercare instructions and maybe even cleaning solutions.
Using a saline solution to clean at least twice a day is one of the most recommended aftercare practice. You will need a cotton swab dipped in the solution for cleaning pierced area.
Thereafter, you will use a soft towel for drying. You should also avoid things that could injure the pierced spot such fiddling or poor sleeping positions.
You should also avoid contaminating the area to avoid infection risks.
Read more about ear piercing aftercare instructions.
Recommended Aftercare Products
Sea salt
Choose for DIY sea salt soaks. The best product to speed up the healing process.
Buy Now on Amazon

Piercing aftercare spray
Choose if you don't have time to make saline solution every time you need to clean your piercing.
Buy Now on Amazon

Best Jewelry
What's interesting about this kind of piercing is the wide range of jewelry to choose from.
Some of the common jewelry are:
Surgical steel cartilage earrings;
Hoops and studs;
Stud helix cartilage earrings.
Your piercer might recommend that you begin with a ring hoop. After healing, you might want to remove ring hoop for spiral earrings or others with a creative shape.
How Much Does Double Cartilage Piercing Cost?
Despite how difficult it could be telling the price charges of different piercers in various locations, here are some of the common double piercing costs in the UK, US and Europe.
UK: £18 to £25;
Europe: €25 to €30;
US: $20 to $55.
However, double cartilage piercing price could differ depending on your piercer's charges.
Experience
Summary
Regardless of your sense of personal style, getting double cartilage piercings suit most looks. This, alongside a wide variety of jewelry to choose from, your picks could be endless.
After the initial healing period, it only takes regular cleaning to maintain a cute appearance since this piercing demands low maintenance.
Double Cartilage Piercing Images