Ear Lobe piercing is the most common type of piercing across the globe, and it's one of the earliest forms of body modification.
This piercing is a great option if you need to get your ear pierced. So, if you are planning on getting this ear piercing, here is all you need to know like cost, procedure, pain level, and healing time.
That's not all…
Find 40+ pictures and get an idea for your second or third ear lobe piercing. Furthermore, we reveal recommended aftercare products to speed up the healing process and avoid infection.
What Is Ear Lobe Piercing?
Ear lobe piercings entail perforating the center of the earlobe; it can be done using a variety of jewelry and a range of materials from flesh tunnels to ear studs.
The process involves less pain, and with good care, it heals quickly.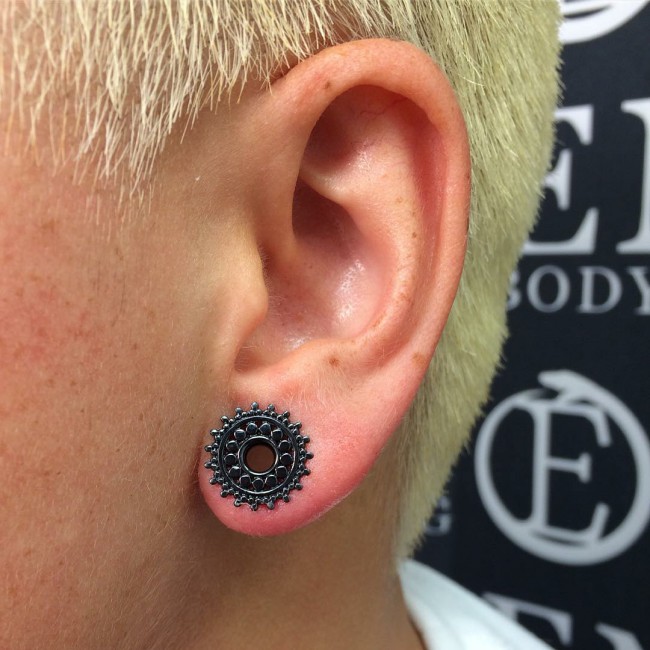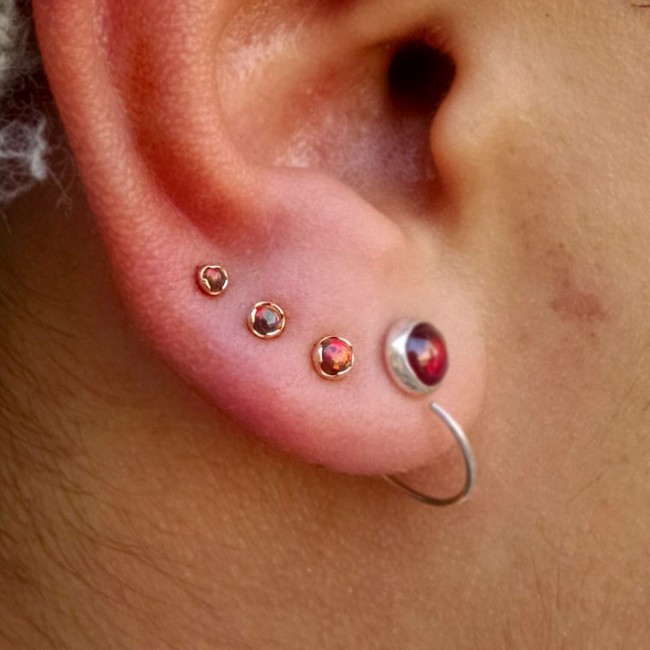 Should You Go For It?
Earlobe piercing is the best fit for beginners since it involves little amounts of pain regardless of whether you need lower or upper lobe piercing. Despite being common, it still gives you an awesome look especially when you use fashionable earrings.
Here are the pros and cons of this type of piercing:
Pros
Some little amount of pain involved.
It is done quickly.
Easy to maintain.
Wide variety of jewelry to choose from.
Cons
You might develop side effects in a gone wrong piercing.
Exposes you to risks of getting an infection.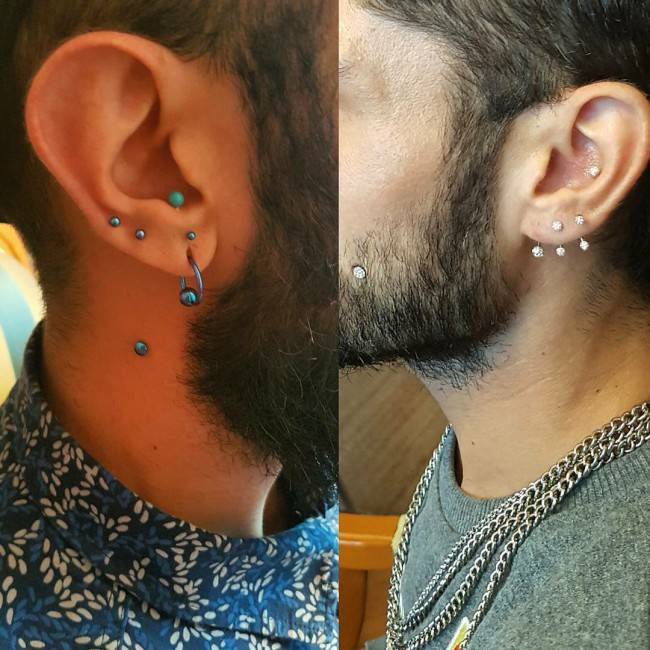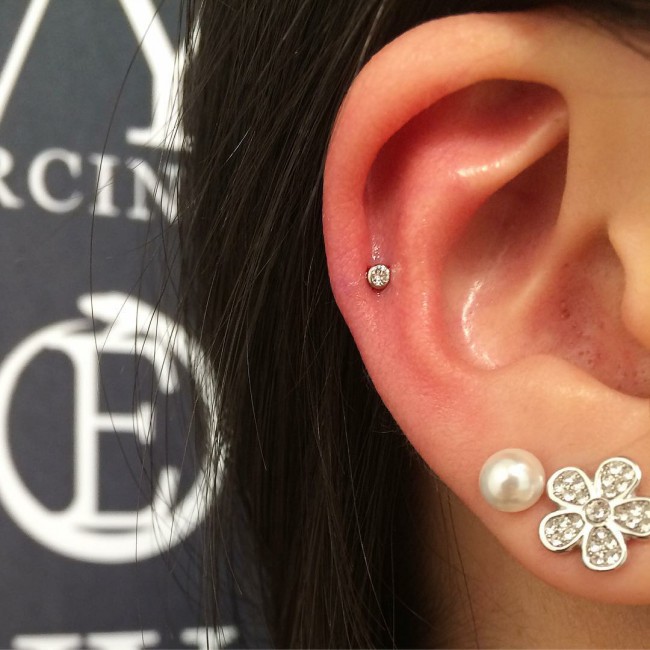 Procedure
The piercer starts by cleaning the ear to be pierced with disinfectant and then marks the spot after wiping it.
You will be asked to confirm if you are comfortable with the located spots.
If you are okay, the piercer will proceed to use either a sterilized needle or a specialized gun to pierce the ear lobe.
The piercer will perforate the ears one at a time if you want both of them pierced.
If the piercer uses a needle, then he will insert the earring manually into the pierced hole.
Here is a video guide on how the process is done:
Want to do it by yourself? Read how to pierce yourself.
How Does An Ear Lobe Piercing Hurt?
2 of 10
The ear lobe piercing pain level is considerably low since the lobe is supper fleshy. On a pain scale of 1 to 10, the pain is at 2.
However, if you encounter pain then you can use over-the-counter painkillers but if it persists, then you should seek advice from your piercer.
By the way, the ear lobe is one of the least painful piercings.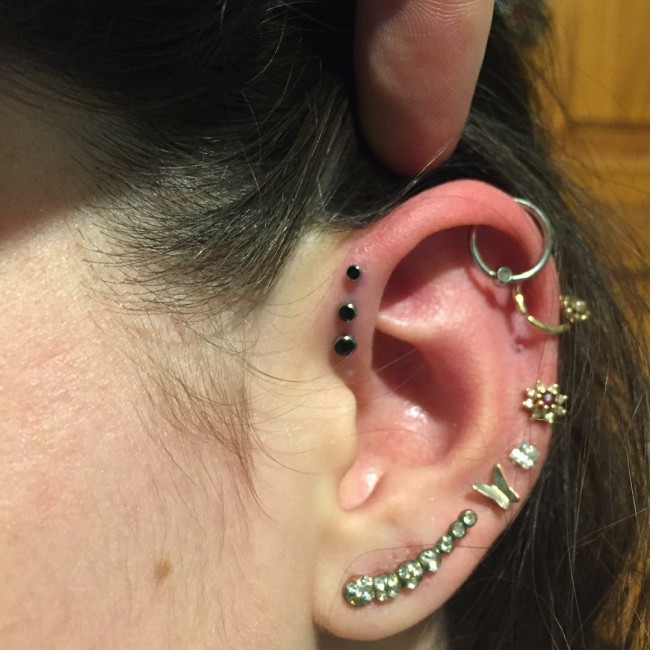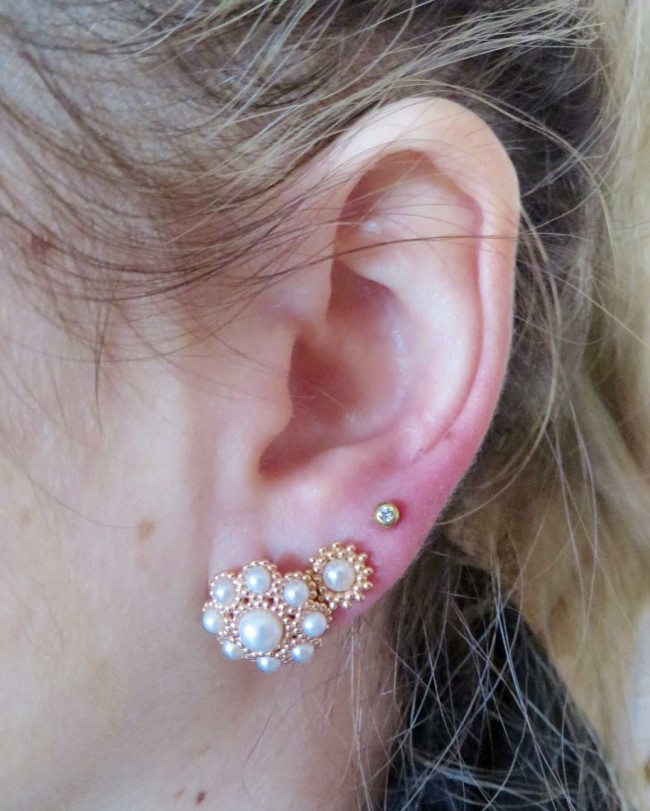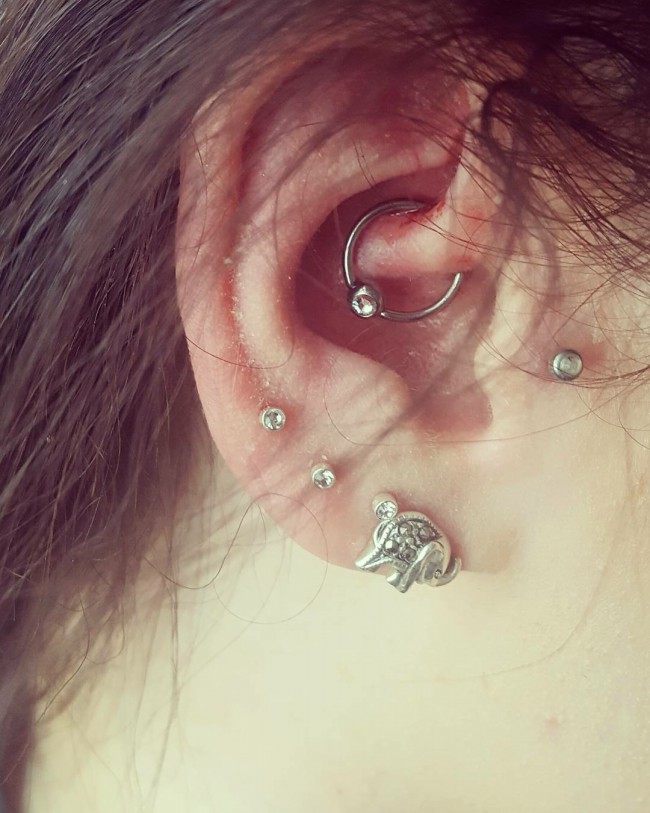 Healing And Aftercare
Earlobe piercing healing time is normally around 6-8 weeks, provided that you take good care of the wound.
Here are a few aftercare tips to help the healing process:
Use cotton buds soaked in salted water solution twice a day for cleaning care.
Make sure your hands are clean before touching the wound.
Avoid removing or changing the jewelry before the wound heals completely.
Observe general care like avoiding applying pressure on the pierced part and touching it with chemicals to avoid getting infected or bump.
During the first couple of days, it is not unusual for your ear to be sore, turn red or become swollen. However, if it turns out too painful, then you should consult your piercer.
Read more on how to clean a new piercing.
Image Gallery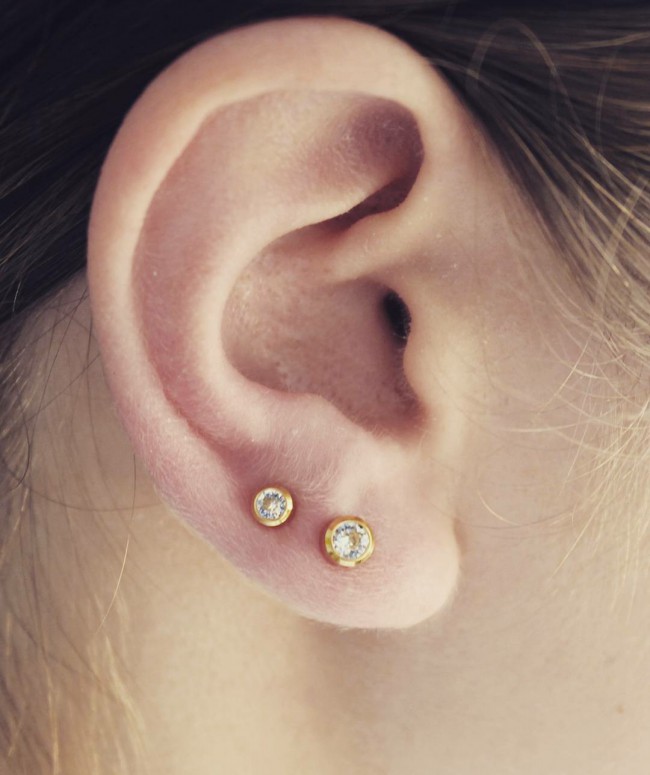 Recommended Aftercare Products
Sea salt
Choose for DIY sea salt soaks. The best product to speed up the healing process.
Buy Now on Amazon

Piercing aftercare spray
Choose if you don't have time to make saline solution every time you need to clean your piercing.
Buy Now on Amazon

Best Jewelry
After healing completely, there are a variety of studs and rings that you can use. Before then, the initial jewelry options are limited. Using a 16 or 18 gauge is suitable since they have various "fronts" ranging from silver balls to gold with diamonds and even faceted stones.
Read more about ear stretching guide.
How Much Does An Ear Lobe Piercing Cost?
The price of earlobe piercing varies depending on the location of the piercing and the fees of your piercer.
Here are the average costs in the UK, US, and Europe:
UK: £25 – 30.
US: $35 – 40
Europe: €30 – 35.
Experience
Conclusion
If you are searching for a popular piercing with a minimum amount of pain but still fashionable, then you should consider having this ear lobe piercing. It gives you a pretty and cute cool look.
However, you should note that pain level varies from one person to another. Additionally, your healing period largely depends on the amount of care observed.